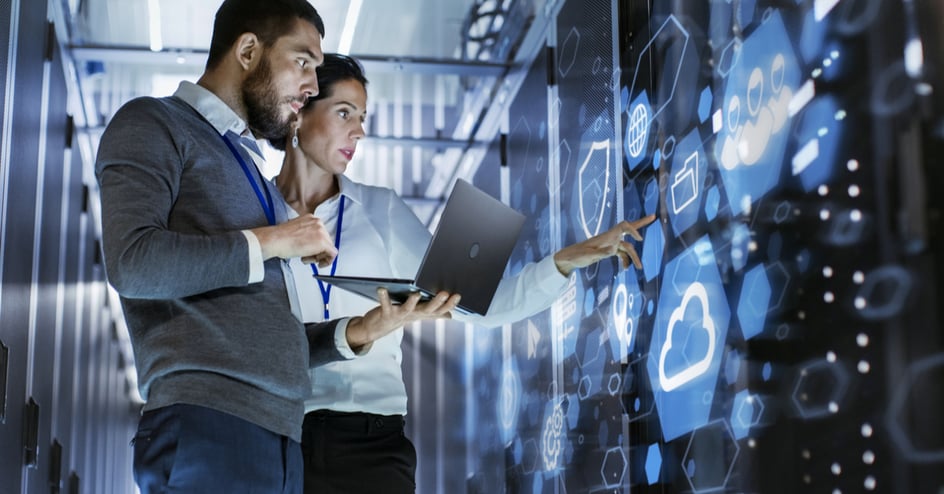 If you don't have much digital nous, IT can be pretty scary. That's why partnering with a reliable and reputable IT provider is such a good idea. While they look after all the scary stuff, you can rest easy knowing that your network and confidential files will remain safe and secure.
But not all IT providers are created equal. In fact, unless you know what you're looking for in an IT provider, it's easy to have the wool pulled over your eyes. Not only can IT be scary, it can also be complicated, so it's easy to miss essential cues that one IT provider might not be the right fit for you.
Worried that you're partnering with the wrong IT support team? Here are 8 reasons why you might consider switching.
1. You don't understand what they do
It doesn't matter how much or how little you know about IT, the same always remains true: you have the right to know what's going on with your digital network. If your IT provider hasn't explained what they're doing and why, they're not on your side - it's as simple as that.
A great IT provider will always have a company's needs at heart, not their own, so if they are withholding any information from you or not making much of an effort to make sure you understand what's going on, they might not be the right team for you.
2. You don't understand what they're talking about
IT has a reputation of being complicated and full of jargon and acronyms that no one except IT professionals understand. This can be daunting for business owners who know they need to prioritise their IT needs but don't know how to do it themselves.
A great IT provider will explain everything in a language that you can understand. They won't come across as patronising or demeaning though; they'll understand that you're an expert in your field and they're an expert in theirs. They'll always make sure you fully understand what you're signing up to.
3. They don't seem to care about your wider company
IT is just one part of a company. While network security is essential, it doesn't make a business. If an IT provider refuses to make an effort to understand what's going on in other parts of the company, they won't be able to create an IT solution that fits the needs of the wider business.
4. They're always fighting fires
The most reliable IT providers understand how to prevent security problems before they have the chance to happen. If your team is always trying to solve problems instead of preventing them from happening in the first place, it might be worth making a switch to a more proactive provider.
5. They don't tell you about changing technology (or they don't know about it themselves)
The best IT providers stay up to date with new technology. They're always looking for ways to improve your network capabilities by harnessing the latest technology developments that apply to your systems and specific industry.
If you're still running old or obsolete software, your IT provider might not really know what they're talking about. They also need to stay in the know with system developments specific to your industry, especially when it comes to your network security and the security of any confidential information you might have about other people.
6. They use scare tactics
You're already wary enough of digital technology and security that you've outsourced your IT needs to an external provider, so you don't need someone constantly reminding you about possible risks. If your IT provider uses scare tactics to make you sign up to more expensive plans or software simply so they can get a better profit, you're with the wrong crowd.
A great IT provider will always be open and honest about risks, software developments and recommendations. They'll explain everything in layman's terms so you're never left in the dark, and they'll never take action until you totally understand what's happening.
7. You don't know what you're paying for
In the same way that law, medicine and any other industry for that matter are very specific, it's easy to miss exactly what's going on with an IT provider. If you're getting a monthly bill that is confusing or doesn't actually tell you what you're paying for, you could be getting ripped off.
A reliable and trustworthy IT provider will always clearly outline what services they've performed so you can clearly understand what you're handing your hard-earned money over for.
8. They don't make it easy
IT can be complicated enough without different levels of security, regulation and access rights. If your provider hasn't designed your security system or network logically or in a way that's easy to use, it will be hard to get your head around it.
Before they even touch your systems, the best IT providers will first understand why you need their support in the first place, how you use your network, what improvements are necessary and what makes them the best people for the job.
Frustrated with your own external IT provider? Perhaps it's time to switch things up. This year, resolve to overhaul your IT needs with a new, reliable and professional IT team like Tech Help Direct. Our friendly team really knows their stuff, and what's more, we really know how to deal with companies like yours in a wide range of industries. We carry out free site and network audits to help you see how you're performing and what gaps need filling.